Ryan Clark
To kick off my new business startup marketing services I wanted to put down on digital paper a guide for all those who either can't afford my services, or want to give it a go on their own. Thanks to the web, social media and viral marketing anyone can make their business startup succeed in a crowded marketplace.
Since the explosion of web 2.0 there has been a rise in the number of sites talking about business startups on the web. This makes life a lot easier in getting a huge jump on not only your new businesses web presence, but gives your domain a boost by building links while you do it. I'll also be covering other resources like forums, books and magazines that will help you keep inspired as you go along.
First things first, always sit down and write out a game plan for the next week ahead. The idea behind this post is to get the word out about your web business while building links to give it a boost. I always make a checklist of all the places I'm going to build links that I can rattle off the top of my head. Next open up your textpad and write down the business name, url, address, phone number and a well written description. A lot of the startup sites we will be visiting will require most of this, so it's good to have the copy+paste ready to go. I would also recommend writing up 2-3 amazing articles about your business, or a topic related to your business.
Now we can finally get to the good stuff. I haven't released every resource and tip I have in my arsenal because I've left a lot of it for my business startup marketing services. This post should contain enough information to get you well on your way while leaving you time to focus on your business. If you find you don't have the time you know who to call!
Places To Submit Your Startup:

Killerstartups.com is one of the first places you should go to see if you product passes the test. You get reviewed by an actual human, and if you get listed here it will start to drive in some quality traffic as well give you an image link. You can also pay for a speedy and more indepth review, not necessary but recommended.

CrunchBase.com is an amazing free services provided by the great folks at TechCrunch. This business directory is the place to be for anyone with a quality product, and submissions are human reviewed. The quality is unsurpassed in not only the business listing, but how the entire site is laid out. You have many options from adding your business to making a personal profile. This is a must stop on your weekly routine.

Mashable.com is no stranger to most people and they do accept news on launches and updates. Getting listed on here isn't easy and you better have one helluva concept working for you. With over 200,000 rss feed subscribers you can bet you'll get some attention as well a whole lot of links. I think it's best your read Mashables guide called 12 Tips for Getting Your Startup Featured on Mashable.

Feedmyapp.com is a well known site to get your web 2.0 app or business listed. The review process is quick and you can get a nice link along with some traffic to your startup. The traffic to their site has dipped in the recent while, but it is still a great place to get listed. Good news though is that they have a Feedmyapp for just about every major language under their respected domain country codes.

Startup-companies.com is a web 2.0 blogish style site that allows you to submit your start up for free coverage. Unlike a lot of other sites, this one makes you email your application apposed to filling out an online form. The site is relatively new but the owners have been hard at work writing about the latest web ventures.

Acestartups.com is another great resource for submitting your web startup online and is free of charge. If you're lucky enough to get listed on here you get a nice written review and a link via your logo which you'll need to submit. This site is also relatively new but the content is flowing and you'll get tweeted as well once submitted.

Mykillerstartup.com is a social news and bookmarking site for new startups. It is not dofollow but you still get a link so it might be worth your time to submit. I'm not sure if they're related to killerstartups, but something tells me they are not. By the looks of it it only takes a couple votes to hit the frontpage.

Startupnewz.com is another digg/social bookmarking style site that is dofollow and seems to have the most activity out of all them. Registration is free and you need about 4-5 votes to hit the front page, but the links are dofollow so it's also worth it from a link building point of view.
Startup Forums/Chat:
Once you're on your way to marketing and growing your business it helps to stay connected and immersed in the market. Getting involved in online startup forums and business social networking can do the job. If you make a strong inpact in these types of places you'll never come out empty handed, and most likely make a business connection that makes a big impact on your business.

Startup Nation is a complete web community that has an entire forum base focused on startups and new businesses. Not only is it just one of the top startup forums, it is also filled with articles and information on starting and growing your business. Startup Nation is also filled with blogs that contain a wealth of information for the new business owner.

Business Startup Community UK is dedicated to startup businesses in the UK so the target audience isn't global. That doesn't mean the content is irrelavent, and if you're looking to expand and partner your business over seas this might be a great option for networking. Besides a big user forum there are blogs, articles and a job board.

Startup Phase is another forum dedicated to startups that has a few hundred members that are decently active. This site is a bare bones forum so it doesn't have the other advantages of articles and blogs.
Business Social Networking:
There are a handful of amazing social networking sites out there dedicated to business and online professionals. These are a great way to get connected and stay connected while you grow your business. I find a lot of connections and business through a few of these I've listed below and I urge you to take the time to become a member.

Smarta.com is a relatively new online network for business owners, and it is backed by one of the folks from Dragon's Den. You can become a member and network with other business owners while getting advice and live help from professionals of all areas of business. I really like the video lectures that are offered on site.

BigSight.org is a directory of people heavily populated by business owners, professionals and people that lead. You can created nice minimal style user pages that allow you to describe who you are, and what you do. As an added bonus the links produced throughout your profile or blog are all dofollow, and your page will get indexed in Google. If you don't want to fill out your profile you can populate it with your Facebook stream and kill two birds with one stone.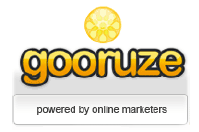 Gooruze.com is a place to connect with online marketers, and if you don't fancy yourself one then you're wrong about yourself. Even though you may be new to all this you'll find Gooruze has a lot of talented online marketers that can guide you on your way. You can build up an amazing profile and take advantage of the dofollow links as well reading other articles and business networking.

LinkedIn.com almost doesn't have to be mentioned, but just in case you're really new to the online business networking scene, I might has well have my bases covered. LinkedIn is the place to be for networking with related professionals and you'll find a huge number of groups related to your topic. You also get a public profile that provides an auhoritative link back to a few of your websites.

FastPitchNtworking.com is one of the fastes growing business social networks on the scene that has a huge member base. You get fully featured profile that does get indexed in Google, but they have really poor url structuring so they lose points from me on that. The FastPitch Network is filled with all the usual goodies such as blogs, live chat and even a classifieds section.
Classified Ads:
A lot of startups cater to the world at large, but a lot of them also do a lot of local business. Whether its both you can utilize online classified ads to gain some business. A lot of the newer web 2.0 classified sites also allow you to obtain some backlinks which makes it worth your while. I highly recommend using Google Trends to determine which cities are searching for your product or service the most, and then target them the hardest.

Craigslist.org is the obvious first and foremost place to advertise your business online for local clients. The reason it's the best its of course its size, and you can take advantage of not just local classifieds, but hit up any city on the face of the planet. You'll need an account signed up with your phone number, so you won't be able to spam. I usually make a few accounts with my mobile number, office number and home number so it gives me flexibility in the amount of ads I can release daily.

Ilist.com is a budding classified system that has been dipped in the web 2.0 life pond and has seen some strong growth. This is one of the only new classified sites out there that seems to be filling up with a lot of users, oh and you can get a link as well. They also require a phone number to make an account, but that's just a sign of quality.

Backpage.com is perhaps the second largest classified site online with a sub 1500 Alexa ranking, and a lot of growth in the past six months. The sign up process is like most others and does offer dofollow links within their ads. It's a great place to attract business and I've personally had a lot of success in getting clients.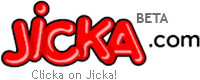 Jicka.com is a relatively new online classifieds site with a web 2.0 twist, but has not managed to attract a lot of users just yet. It isn't easy to grow a classified site when there are so many others out there. Some cities have a small amount of ads, but this is also an opportunity to have your stand out. If the site does start to grow you'll have your ad out front for a while.
Business Directories, Reviews And Promotion Sites:
There are so many different business related sites that let you give/get reviews on your buniness, get links from business directories as well from other cool web 2.0 business sites. These are just a taste of the huge list I use for my clients, but if you look hard enough you'll find all sorts of interesting avenues of promotion and link building.

JobeeHive.com is a web 2.0 business review site that also allows people to compare salaries. It's a great place to see what other companies are up to and as well submit your business for review. You might have to prepare yourself for trollers, or even a bad review but you can reward your site with a dofollow link.

Insiderspages.com is a really cool local business review site with a ton of activity and traffic, so its a must on my list. The business profiles are really well done out and include just about everything you'd want to see including Google Maps as well dofollow links for your business. I'd recommend encouraging users and customers to review your business on there.

Yahoo Local is a must for just about every business out there because it provides you with some link love, business listing love and addition into Yahoo Maps. There are so many web apps out there that use Yahoo Maps API and there's a good chance your business will pick up some links from sites that use it.

MerchantCirlce.com is a popular online place to promote your business for many different reasons. Since there are already near 250,000 businesses listed in MerchantCirlce, you know that the search traffic is massive. You get an amazing company profile that includes dofollow links, blogs, coupons and more. You get the full meal deal with this site!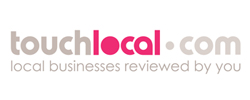 TouchLocal.com is another web 2.0 business directory and review site that has a huge user base. They have seen a lot of growth lately, and is a great place to get your business listed. You can attract customers but you won't be able to get links from this site which seems strange in this day and age.
Well I hope this helped you jump start your venture as well lead you down the path of discovering other ways to promote your business online. If anyone would like to add something great just leave it in the comments and I will approve it. If you would like to hire me to help you launch your startup you can check out my page on Business Startup Marketing Services.